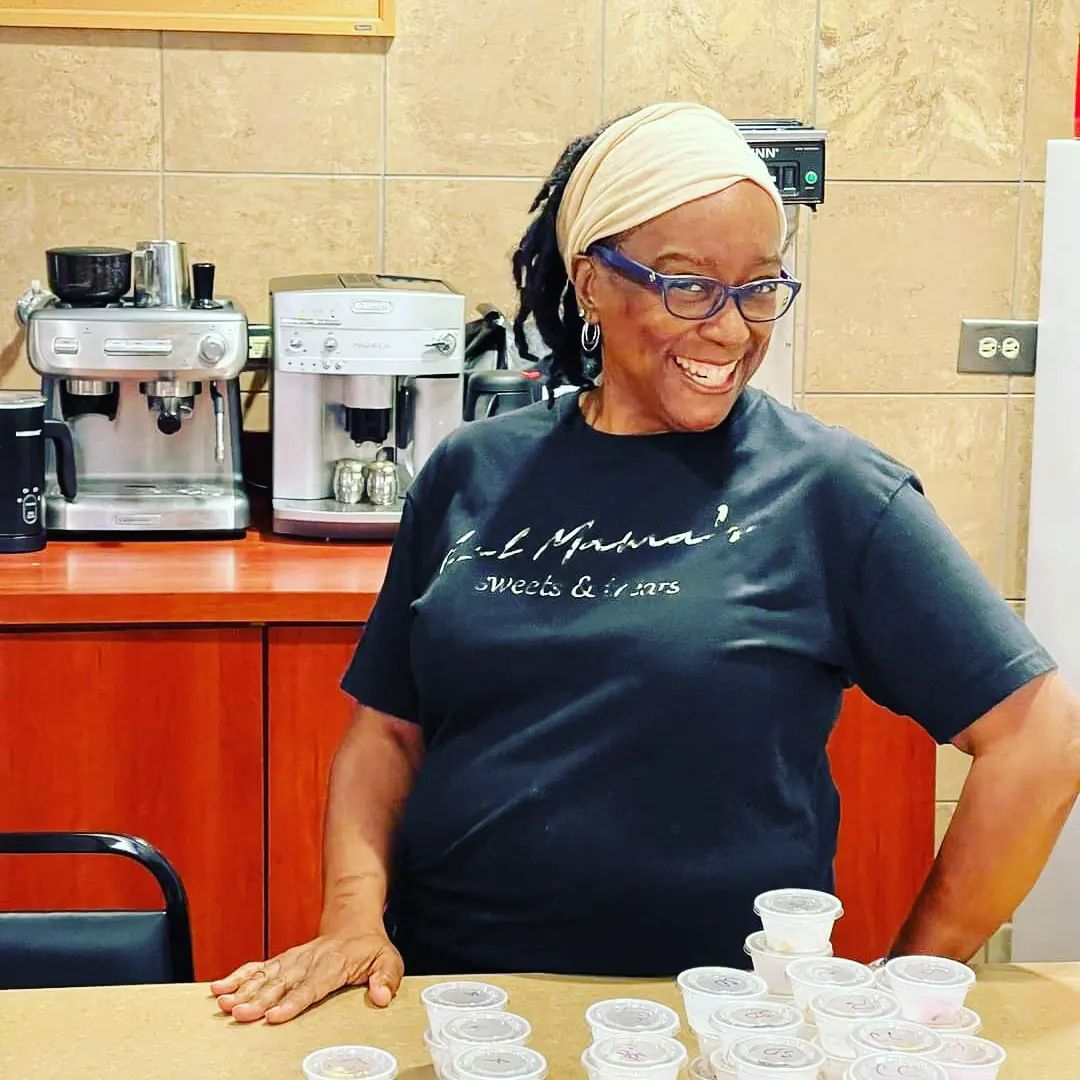 Want to book Lil Mama at your event?
For inquiries on booking Katrina "Lil Mama" Golden to be a guest speaker at your event, please send us a email at: info@lilmamasweets.com. Be sure to include your dates, location, type of event, and venue in your email.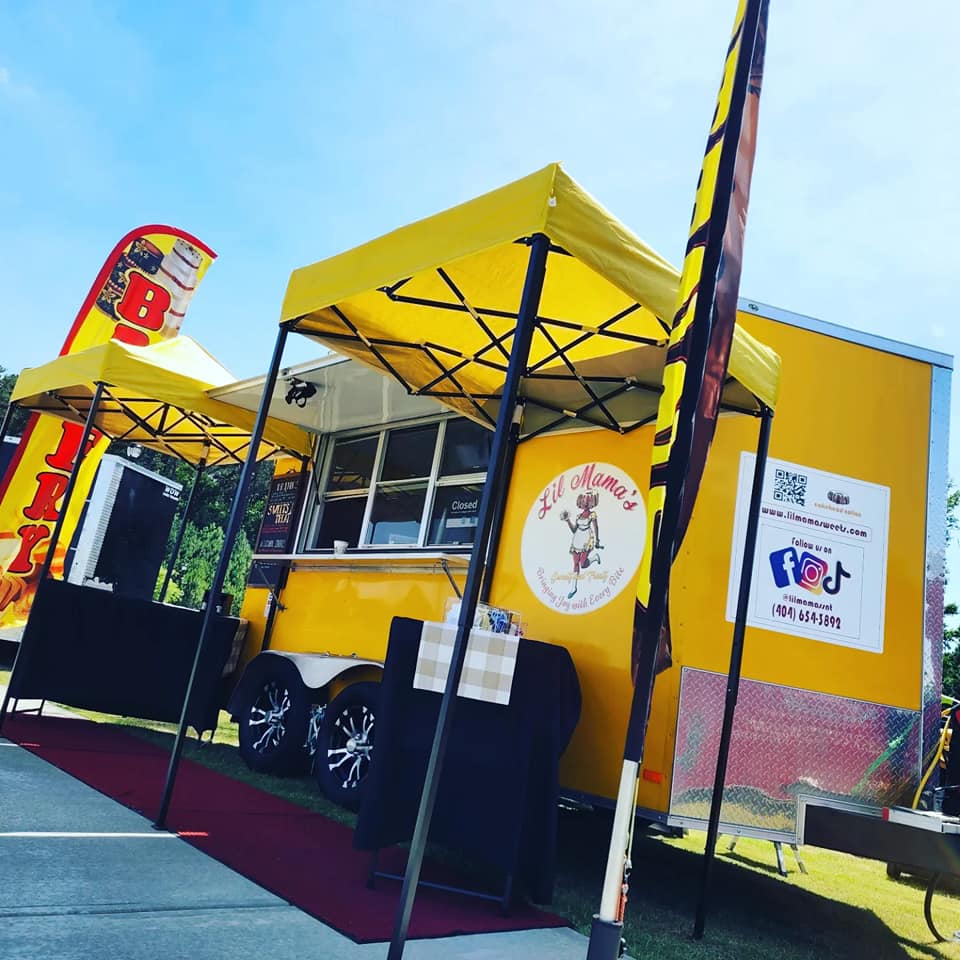 Where to Find Us!!
Our mobile Coffee & Dessert Bar "Big Yella" is constantly on the move! - For our most up-to-date itinerary, follow us on Facebook, Instagram, and TikTok.
NOW AVAILABLE - If you'd like info on booking Big Yella for your 21 and over adult private event, with our Alcohol Infused Desserts Only menu, or Coffee & Desserts Only menu, please send us a email at lilmamasweetstreats@gmail.com.
Booking Info
Order processing & Shipping
**ALL ITEMS ARE MADE FROM SCRATCH! NOTHING FROM A BOX.** MOST CAKES ARE AVAILABLE IN SIZES 1/2 CAKE, WHOLE CAKE. *PLEASE ALLOW 7-10 BUSINESS DAYS FOR YOUR ORDER TO BE PROCESSED.* LOCAL AUGUSTA, GA ORDERS, PLEASE ALLOW UP TO 48 HOURS TO PROCESS YOUR ORDERS. HERE ARE SOME OF OUR BEST SELLERS. CHOOSE ONE OF THESE ITEMS, OR BROWSE OUR COMPLETE MENU BY CLICKING THE "CAKES, BROWNIES & MORE" LINK ABOVE (TOP MENU ON APP). FOR CUSTOM ORDERS, OR TO DONATE A ITEM TO YOUR FAVORITE CHARITY PLEASE EMAIL US AT LILMAMASWEETSTREATS@GMAIL.COM
Recognitions
U.S. Black Chamber of Commerce

Lil Mama's Sweets and Treats is a Certified Black-Owned Business recognized by the U.S. Black Chamber of Commerce.